MY Dancesport Academy is one of the leading dancesport academy in Malaysia. At our school, we aim to encourage a widespread love of dance, welcoming children and adults who can't help but feel the rhythm or make a name in the dance arena! Established in 2012, we aim to create a positive, welcoming environment that is encouraging for all.
Located in Greater Kuala Lumpur, MY Dancesport Academy is one of the most comprehensive dance faculty in Malaysia. We specialize in Ballroom Standard and Latin offered to students from age of 5 and onwards.
To ensure classes are suitable for those who attend, we offer a range of options across styles, age groups, and levels. Whether you are aiming for a professional career, looking to stay fit or finally ready to give dance a try, we have a class for you. Our coaches are all certified by the Imperial Society of Teachers and Dance (ISTD), UK, and are former or current national athletes.
Our collective approach is to share our love of dance while being supportive and encouraging. Discover more with us by enrolling for a group lesson or private one-on-one with us!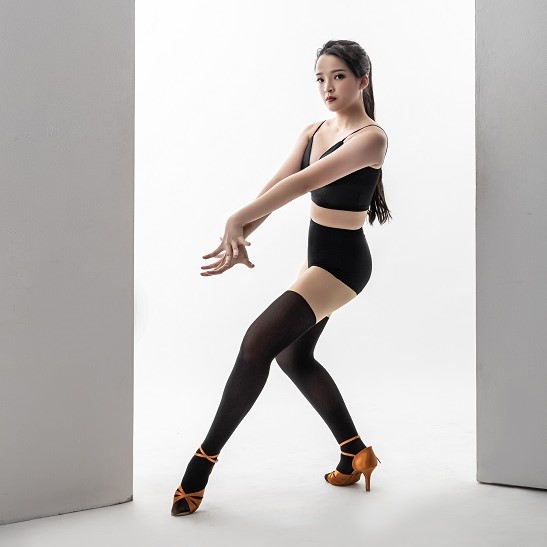 Dance Is the Hidden Language of the Soul
We are aspired to develop and provide opportunities for our students to fulfill their dream in dancesport through a strong platform that we have built over the years and continuously building.
The first multimillion valued dance academy in Malaysia with dance instructors that excel very well in this career.
– They have very experienced coaches, whom were athletes themselves. Coaches had achieved various promising result in both National and International championship. Coaches here are very responsible and dedicated in nurturing younger generation in Dancesport, provide accurate information and teaches based on established syllabus (ISTD) in Dancesport.
– My Dancesport Academy provides quality and excellent service in handling inquiries and managing student-teacher-parent relationship. They provide support and help every student in need and willing to guide them through difficult times.
– With current situation of MCO in Malaysia, My Dancesport Academy provide online coaching and teaching platform to all students and the public in order to maintain quality of athletes and continuity of learning.
It wasn't an easy process to find a strong sport ballroom studio in Malaysia!
I do believe, we are lucky to discover Chua & Evon and their MyDanceAcademy School. I and my partner are from Russia, where sport ballroom dancing is super strong, competitive, highly popular and well developed. The most important, we were seeking for a smart trainers/coaches with strong discipline and teamwork, who are able to continue the job of building the skills and esteem, who are able to show the potential inside us. We were looking for a place with supreme proficiency level, competitive attitude, where higher level of athleticism is required.
Chua and Evon, both are amazing instructors!
They have rich experience to understand the struggle we were going through as an athletes and were able to spot the right changes we had to make.
THANKS A LOT! With you we were able to continue practicing and improving our ballroom dancing skills while being in Malaysia.
We are very happy and grateful that our daughter took up Latin classes from the team and instructors at MY Dancesport Academy.
The instructors are prolific and passionate in this sport. And they are also dedicated towards teaching their students.
And thanks also for initiating the online classes, which were extremely helpful.
Definitely giving this school 5 ⭐ for quality of teaching and giving this sport a much deserved attention.
We are glad that we got a chance to meet Chua and Evon.
It is the best Professional Latin Dance School not only in Malaysia, but in entire South East Asia.
They continuously move forward, organise competitions and sport camps, invite famous coaches from Russia, Italy and many other countries
We are extremely grateful to them for their work.